In times of uncertainty, GreenTech Heat kills bugs
by Tommy Underhill
December 11, 2020
If you've watched the news or read the internet lately, you know how much uncertainty is all around us. For the foreseeable future, our normal is anything but. We may no longer have access to our extended social circles, friends, and coworkers. Unfortunately, we may still have bed bugs.
If bed bugs have found a way into your home, business, restaurant, apartment building, student housing, hotel, church, airplane, or medical facility, we have a solution that kills 100% of all bed bugs in just 1 day with no toxic chemicals.
It's clean, safe heat.
In addition to killing all bed bugs, heat kills most other insects in the treatment area, including dust mites and cockroaches. And heat kills all insect eggs which can keep them from showing up again in another week or so.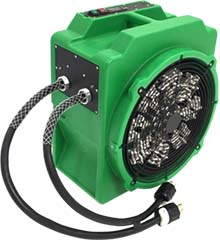 ---
The ePro 1400 is the best electric heater we have ever used. This heater reduced treatment time significantly and distributed the heat energy in a very efficient way.
Isotech Pest Control
---
The professional's choice for heat treatments.
Pest control companies, property management companies, homeless shelters, governmental agencies, student housing coordinators, senior housing managers, and multi-unit property managers often ask why people trust GreenTech Heat for technology, equipment, and training for combating bed bug infestations. This blog identifies a number of our main differentiators below.
Dr Michael R Linford, GreenTech Heat CEO, was the first to commercialize heat in 1989. He is still developing innovative heat technologies and insect eradication solutions.
GreenTech Heat has more than 2,200 customers across the United States and around the world. We have more than 5,000 heaters operating in all 50 States and our equipment operates in 20 countries around the world.
GreenTech Heat senior management has more than 100 years of pest control experience.
Our equipment has been used in millions of treatments worldwide without a fire.
We offer both portable electric and propane solutions. 110V and 240V electric heaters. We also provide turn-key generator systems.
Our equipment won't overheat. We engineer our electric heaters and fans to withstand temperatures well beyond those encountered during normal treatments.
GreenTech Heat Solutions technology is an EPA-registered heat technology, and approved by the IICRC for whole-structure treatments of wood-destroying organisms.
GreenTech Heat Solutions technology is the only EPA-registered heat technology in the nation, to the best of our knowledge. Our technology was the first to be registered with the EPA and approved by the IICRC for whole-structure treatments of wood-destroying organisms.
We provide 24/7 technical support online and via telephone. We stand behind our technology to make your treatments as efficacious as possible. Your success is our success.
All our heaters and fans have a 2-year repair or replace warranty included at no additional charge.
We provide customized solutions for unique applications like silos, automobiles, and shipping containers.
Our exclusive magnetic fire sprinkler covers to protect property from water damage during treatments.
GreenTech Heat offers the only online Master Heat Technician Certification program teaching the benefits gained during 29 years of heat treatment experience.
---
Thanks for the great equipment and more importantly the knowledge you've so far shared with us! Couldn't be happier than I am with the TITAN!
Matt Bunn
Enterprise Pest Management
---
What about GreenTech Heat equipment?
Our equipment has been designed and manufactured specifically for insect eradication and kills all stages of insect development including their eggs with 1 treatment. Our equipment meets our long-standing standard of excellence and has been field tested and developed with safety and the operator in mind. Other companies have taken heaters designed for other purposes and adapted them for bed bug and general insecticidal use. GreenTech Heat also has exclusive equipment, like magnetic fire sprinkler covers and the powerful yet easy-to-transport Titan 450, that no other company has in order to assist you in the heat treatment process. All our heaters and fans come with a two-year warranty standard.
Heat works in all industries: pest control, historical building preservation, food storage, automotive and aircraft decontamination, government buildings, senior housing, multi-unit housing, and restaurants, just to name a few!
Technical questions or ready to get started? Pre-order today. Call us at 855-484-2847.
GreenTech Heat technology is also 100% effective for bed bugs, cockroaches, termites, and all other insects. GreenTech Heat equipment allows you to self-treat with heat on your schedule and as your needs demand. Our certified training lets you do it right and do it safely the first time. Heat safely kills insects and bacteria, viruses, and mold everywhere they may be found in a single one-day treatment. Call us at 888-699-3944. We have bed bug heaters for sale to get started with heat today.
---
What People Say
I ordered an electric heater manufactured by a competitor for bed bug thermal remediation. It required a 220 volt as well as several 110 cords for operating this one heater. I used it on the job for ONE HOUR, brand new, before it quit at the job site... I sent it back the next day. I did some on-line research and found your company... Your advice on the use of the right type of fans is critical. Heating the room to 122°F and walking away is not all there is to bed bug eradication! You taught me so much more!
Beast Master Pest
---