We do not provide heat treatment services.
GreenTech Heat designs, manufactures, and sells portable electric and propane heaters, fans, and treatment accessories specifically designed for the efficient killing of all insect pests, especially bed bugs and their eggs. In some cases, owning our equipment has a lower total cost and greater timeliness than utilizing an outside service.
Click here for a list of service providers.
---
"Help! I have bed bugs!"
This is a statement we hear too often. In fact, a good number of people who now own bed bug treatment business utilizing GreenTech Heat started out having bed bugs themselves and were frustrated at the treatment options presented them. Make a difference and take part in this growing problem. Make eliminating bed bugs an integral part of your financial future by starting a bed bug business. Pest management professionals tell us bed bugs are a profitable source of revenues. The 2018 State of the Bed Bug Control Market survey conducted by PCT Magazine and published in January, 2019 describes the market:
Bed bug treatments are profitable: 57% of pest management professionals agree or strongly agree that bed bugs play an important role in their company's profitability.
Heat is a differentiator in the bed bug market: 97% of pest control companies report using insecticidal treatments, 80% utilize mattress encasement, and only 26% utilize heat treatments.
Bed bug revenues are predicted to grow: 64% of pest control companies expect their revenues from bed bug treatments to grow in 2019 and 32% propose their bed bug revenues will remain consistent with last year.
Bed bug market is predicted to grow: 5% of pest control companies believe the bed bug market will contract over the next five years while 66% of pest control companies expect the bed bug market to grow over the next five years; 28% propose the bed bug market will stabilize over the same period.
Bed bug treatments are successful and have limited call-backs for repeat service: A total of 74% of the market reports a 95% or greater treatment success rate. 24% of respondents report no callbacks. 33% of companies report a call-back rate under 2%. An aggregate of 50% of respondents report less than a 5% call-back rate for bed bug treatments.
---
One of our clients shared his story becoming a pest control operator using GreenTech Heat equipment and training:
We started out just like you... that's right, we had bed bugs! We spent thousands of dollars and over five months with a pest control company that sprayed chemicals... treatment after treatment. We basically packed up our house and bagged all of our clothes and washed and vacuumed for months on end. The results? Well... there were none. In fact they made the problem worse! That is when we decided to get it done right using heat. Not only did it work 100%, our six-month nightmare was over in less than 24 hours! ... Our propane equipment from GreenTech Heat is 100% safe.
Bill Hillmeyer, Total Shield Pest Control
---
Additional insights come from the 2018 Bugs Without Borders survey conducted by the National Pest Management Association:
Almost all (97 percent) pest professionals have treated bed bugs in the past year. A majority of them say that overall bed bug service work (69 percent) and the prevalence of these pests (66 percent) are increasing.
Bed bugs may be easily confused with other pests, as 84 percent of pest control professionals were initially contacted about a different type of pest before identifying them as bed bugs. The majority of these contacts (71 percent) were about fleas, followed by cockroaches (28 percent).
More than half of pest control professionals noted that they receive the most bed bug complaints during the summer, as increased travel during this time of the year may help spread bed bugs from vacation destinations to homes or even college lodgings to homes as students go on summer break.
The top three places where pest professionals report finding bed bugs are single-family homes (91 percent), apartments/condominiums (89 percent), and hotels/motels (68 percent). Past surveys have shown these environments to consistently be the top three where bed bugs have been encountered.
Bed bugs are also found seemingly everywhere else and in higher numbers, such as nursing homes (59 percent), schools and daycare centers (47 percent), offices (46 percent), college dorms (45 percent), hospitals (36 percent) and public transportation (19 percent).
Bites are the most commonly reported sign of an infestation (92 percent) and more than half of people reach out for treatment after discovering bites and welts on their bodies. Although some people immediately develop a skin reaction to bites, others may take two to three days before showing obvious symptoms or any symptoms at all, meaning that people could be unaware of a bed bug problem until a full-blown infestation has taken root.
Typically found in couches and bed frames, bed bugs can also be found in some of the most unexpected places, including stuffed animals, wheelchairs, airplanes, school buses, purses, and even inside bedside lamps, computers, and digital clocks.
This photograph shows a bed bug we found inside a laptop computer. When properly applied, the GreenTech Heat process generates temperatures no higher than those found in a shipping container when transporting goods across Nevada in Summer and is 100% safe to computers, televisions, and almost all other electronic devices.
---
Why now is a great time to be an independent bed bug pest-control operator
In the late 1990s the world economy grew and business professionals began coming to the US in much greater numbers than in previous decades. This included engineers from India and Pakistan and other professions from various countries in Asia. More Americans began traveling overseas as international business relations expanded.
The US had gone through around four decades of bed-bug-free living. In the early 2000s, New York City had to establish an emergency bed bug number— 311— because of the onslaught of bed bugs with New York City being a destination point for many of the travelers.
Most people are very intolerant of providing blood meals for uninvited guests in their most private and intimate of settings: their beds and bedrooms. Animal Planet has done at least two close ups on the Bed Bug Apocalypse and has shown the intensity of the negative emotion associated with this insect.
---
Another GreenTech Heat operator has this to say about his decision to enter the industry:
I got into this business because I picked bed bugs off my baby's bottom. I never wanted anyone else to have to go through that again. I now have two crews running with full schedules.
Angel Rivera, Florida Bed Bug Experts
---
There is hardly anyone who has not had a problem, or not known of a friend or family member who has dealt with this insect. Pesticides only work when they come into contact with insects and are often best as a repellent. Chemical treatments are not ovacidal. Nothing penetrates into the hidden harborages and crevices where bed bugs hide like heat does.
Every living organism has a thermal death point whether insect, bacterial, fungal, or viral. Heat can denature the protein in dust mite feces which is the number one allergen in America. Heat destroys the Hantavirus organism most-often found in rodent droppings and urine. Heat is ovacidal, which means it kills eggs. Convected heat can outgas aldehydes, chemical, and volatile organic compounds in structures which are harmful to people suffering from asthma or other chemical sensitivities.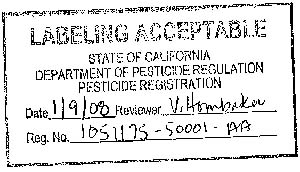 Dr. Linford and his associates were the first the develop, commercialize, and patent for the structural pest control industry the use of convected heat to eradicate insect pests. He secured an EPA certification for the technology and heat is registered with the California Department of Pesticide Regulation as a registered pesticide. Heat can also deodorize living areas and even automobiles of cigarette smoke, dog and cat urine, and other odors.
---
When your traditional career path hits a wall, go nontraditional
GreenTech Heat is a leader in the bed bug eradication heat equipment market, and a prime developer of the technologies used throughout the thermal pest control market.
GreenTech Heat has helped clients get started without any experience in this industry and get their business into the black in one to nine months, depending on their geography and competition. Most companies charge $1 to $2 a square foot with a minimum of about $600 to $800. Some states require a pest control license even though you can conduct a treatment without any pesticides. You can also use heat with mineral desiccants like diatomaceous earth or boric acid or with chemicals that have active ingredients like pyrethrin, which is good for bed bugs as a residual treatment. We also have a food-grade residual product that has been university tested for efficacy and found to be over 90% effective.
---
Our clients utilize their personal experiences to build their businesses.
Before we were married my wife experienced the nightmare of bed bugs. She's a better salesperson than I am!
Glen Miller, TRS Extermination
---
Make the fact that bed bug heat treatments require a different investment from standard pest control operation a strategic differentiator for your business. In the 1980s, Dr. Linford owned and ran a successful termite fumigation company in the competitive Southern California market. The bulk of his revenues came from subcontracting fumigation to other pest control companies who did not make the investment in equipment or training. Make your specialized equipment, training, and certification available and transform other pest control companies into your sales force.
Depending upon your state's licensing requirements, you may need to have a person licensed in pest control either affiliated with your business or on staff. We suggest you check with your state's Department of Agriculture or Department of Pest Control for your specific licensing requirements.
Are you currently working?
Want to work for yourself?
Do you have management experience?
Have you previously owned a business?
Are you financially able to afford this investment?
Becoming a bed bug heat professional in the pest control industry may provide you with the flexibility, personal growth, and professional satisfaction that can advance your career.
---
---
What We Offer
GreenTech Heat Solutions Bed Bug Business Opportunity
Initial Investment
Initial Equipment Investment
$25,000*
Vehicle/Trailer
$20,000
Marketing Funds
$15,000
Training, Travel per person
$1,000
Business office/warehouse
$1,500 per month
General Liability Insurance
$1,000 per month
Additional cash on hand
$50,000 (six months)
GreenTech Heat Solutions combines a heat technology which has been tested by multiple universities and states with the most affordable, portable, and effective heating equipment anywhere. Dr. Michael Linford, the founder of GreenTech Heat Solutions, pioneered the use of heat for insect eradication in the late 1980s. Our heat treatment process will allow you to build your business by differentiating your company from your competitors. Many customers are demanding heat instead of pesticides to eradicate insects, especially bed bugs.
Experience: With more than 25 years of experience in treating structures with convected heat, GreenTech Heat is the most qualified company in the industry, boasting a proven track record of over one million successful heat treatments. Dr. Linford's technology has an EPA registration and has been successfully used by our clients all over the world.
Equipment: Our equipment has been designed and manufactured specifically for insect eradication and kills all stages of insect development including their eggs. Our equipment meets Dr. Linford's standard of excellence and has been field tested and developed with safety and the operator in mind. GreenTech Heat also has patented equipment, like magnetic fire sprinkler covers and the easy-to-transport Titan 450, that no other company has, in order to assist you in the heat treatment process. All our heaters and fans come standard with a two-year warranty.
Training & Certification: We offer industry-leading training using our copyrighted Bed Bug Heat Treatment Field Guide. Training is available at our facility in Anaheim, California. Additional on-site training is available for an additional fee and can be arranged with a member of our technical support staff. We will certify you at Technical Level One after you have passed our training program. Technical Level Two and Three can be achieved as you continue with fifty and seventy-five successful heat treatments, respectively.
Technical Support: Our experienced technical support team is ready to assist you 24/7. A member of our technical support staff will call you once your equipment is shipped to answer any questions you may have and guide you through your heat treatments as needed. Technical support is ongoing to help you analyze treatments and develop useful treatment strategies.
Marketing Materials: GreenTech Heat makes available to its business clients marketing materials, factual studies, and analyses which can be used on your business website. Also, we make available Heat Treatment Notices which can be edited by you to include your logo and language. You may include Dr. Linford on your Scientific Advisory Board to help you with presentations and analysis when needed. We assist you in designing your company web site and give you guidance in how to advertise your business services and pricing strategies. Additionally, our heat treatment blogs are available for use on your website.
Not a Franchise: Unlike many other business opportunities, this is not a franchise. You own 100% of the business. You own 100% of the profits. There is never a recurring licensing or franchise fee to pay to GreenTech Heat.
---
Steps to Building Your Heat Treatment Pest Control Business
The process is easy and straight-forward.
Call us to speak to one of our business counselors
Order your equipment package
Create a business name and web site
Schedule Training in Anaheim, CA
Prepare your marketing plan
Set up an office/warehouse
Implement your advertising
Hire any staff if needed
Start killing bed bugs with heat

Call us at 855-GTH-BUGS and let's get you started today.