Bed Bug Heat Treatment Systems for Senior Living and Retirement Homes
Heat eliminates insects and microbes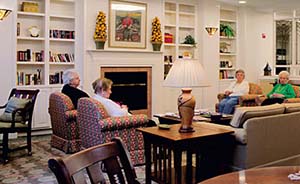 Keep your current residents happy and bedbug-free so that when a prospective resident visits, you won't worry that bed bugs will sour the new relationship before it can even begin.
Don't blow your budget hiring a professional pest service or exterminator to reactively respond to a bed bug infestation. Explore your options to self-treat your property with heat. Your senior living facility may not have a large maintenance staff... and having the ability to react quickly and efficiently will preserve your good reputation.
GreenTech Heat offers both electric and direct fired insect eradication equipment for killing bed bugs and their eggs with heat. A single discreet, one-day bed bug heat treatment will eliminate the bed bug infestation and will also kill disease and odor causing microbes.
Viewing on a mobile phone?
Rotate your device to view the entire chart.
GreenTech Heat Electric Bed Bug Heaters


ePro 400XP

ePro 600 hotel

ePro 600

ePro 1400
heat produced
19,000 BTU
26,212 BTU
26,212 BTU
52,377 BTU
8-hour treatment area
400 sqft
600 sqft
600 sqft
1400 sqft
power requirements
46A 110V
PTAC & 15A 110V
66A 110V
64A 240V
includes cords
yes
yes
yes
yes
integrated thermostat
yes
yes
yes
yes
air flow
3000 cfm
3500 cfm
3500 cfm
3500 cfm
dimensions
17.5" x 17.5" x 13.4"
23" x 20" x 13"
23" x 20" x 13"
23" x 20" x 13"
weight
28 lbs
40 lbs
40 lbs
48 lbs
warranty
2 years
2 years
2 years
2 years
heater price
$1,899.00
$2,398.00
$2,249.00
$2,549.00
Click to Purchase Heater
Click to Purchase Heater
Click to Purchase Heater
Click to Purchase Heater
package price
$2,307.00
$2,953.00
$2,657.00
as low as $56/month-60 months
$3,404.00
as low as $72.00/month-60 months
Click to Purchase Package
Click to Purchase Package
Click to Purchase Package
Click to Purchase Package
Blood sucking bed bugs are tough to eradicate with chemical treatments. Female bed bugs may lay from 200 to 500 eggs in batches of 50. The eggs are covered with a type of glue and hatch in about ten days. The entire life cycle from egg to adult requires anywhere from five weeks to four months depending on temperature and host availability for blood meals. Even if a chemical treatment kills all the living insects, the eggs hatch, the infestation returns, and the frustrations and problems grow.
Please call our sales line at 855-GTH-BUGS (855-484-2847) ext 2 for answers to any of your specific questions. We offer best-in-industry, 24/7 tech support to our clients and all electric bed bug heater packages include shipping to the Contiguous USA in the package price. All our fans and heaters come with a 2-year warranty.
Enjoy the confidence of using the same equipment and training as the professionals. GreenTech Heat supplies equipment and full training options for all industries large and small.

Why Trust Your Reputation with GreenTech Heat?
Heat treatments kill 100% of bed bugs and their eggs in just one treatment.
Immediate, in-house response to any infestation saves thousands on regular pest control company treatments.
See a return on your investment within three treatments.
Treated rooms are only down for a few hours during treatment.
No toxic chemicals used with heat.
No allergic reactions.
Freshen and disinfect the air and furniture.
Safe for electronics.