Let GreenTech Heat help you dry any flooded structure and kill mold at the same time
Eliminate multiple steps in the restoration process
An overflowing toilet. A breach in the levee. Heavy rainfall. Hurricane storm surge. An unexpected freeze that bursts pipes.
Why GreenTech Heat
for restoration?
• Conforms to IICRC S520
• Kill microbes as you dry the structure
• Generator systems run "off the grid"
• Lightweight and portable equipment
• Highest heat— up to 990,000 BTU
• Highest airflow— up to 5,000 CFM
• Fast and aggressive return on investment
• Low-rate financing available
• Direct-fired: Titan 450 package
• Electric: ePro 1400 with Generator
As a restoration professional, you know the drill: water damage brings with it a multitude of microbes, bacteria, and mold. The faster the response in removing water and drying out the structure, the better the results. Immediate action with a layered response is crucial. You have the advanced equipment and techniques to remove the water quickly. Dehumidifiers are an important component of any restoration job. Adding GreenTech Heat can reduce the drying time and will kill microbes, bacteria, and mold... all in one step!
The longer someone waits, the more mold that grows and the more microbial damage that requires remediation. You gotta act fast... and sometimes electricity at the job site is a major concern. GreenTech Heat has another tool for successful water restoration jobs. So how does heat work?
Structural pasteurization: the next step in drying
After the waters recede, a flooded house, apartment, church, or business becomes prime real estate for bacteria, mold, and other dangerous microorganisms. Traditional desiccant dehumidification is accomplished by processing the air in a structure two to three times per hour through the dehums. Determining how much airflow a given structure requires is paramount.
The IICRC S520 Standard and Reference Guide for Professional Mold Remediation defines structural pasteurization as an engineered process in which high temperatures are introduced into a structure or portion of a structure for the purpose of reducing bio-organisms to acceptable levels without damage to the structure. GreenTech Heat first applied convected heat to mold remediation and structural drying in 1995.
Structural pasteurization and drying with GreenTech Heat equipment may kill most organisms living in the interior spaces we inhabit— and the unseen spaces in wall voids, sub floors, and in structural materials. In the laboratory, Stachybotrys chartarum, also known as toxic mold, is killed in 30 minutes of 140°F (Domsch, 1993, pg. 745). E. coli rarely survive beyond 10 minutes of 150°F (Padhye and Doyle, 1992). Hantavirus is rendered inactive with exposures of 30 minutes of 140°F (Manual of Hemorrhagic Fever and Hantavirus Pulmonary Syndrome. WHO. p. 196).
The GreenTech Heat team developed and commercialized the heat technology beginning in 1989, and we have continued this tradition of expanding and refining the technology ever since.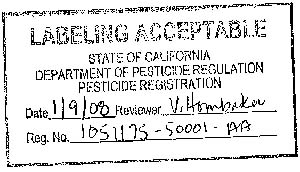 GreenTech Heat Solutions technology is the only EPA-registered heat technology in the nation, to the best of our knowledge. This lethal heat technology was the first to be registered with the EPA and approved by the IICRC for whole-structure treatments of wood-destroying organisms and structural pasteurization for mold and microbial contamination.
Dry the structure and kill microbes, bacteria, and insects
Portable Heating Equipment to Dehumidify and Flush the Structure
A building's electrical supply may not be available after a flood. Whereas electrical heating equipment requires a significant amount of energy, the fans for a portable direct fired heating system can be powered by a portable generator and propane is the heat source.
The Titan 450 heats and moves a significant volume of air while treating the building. Treatment creates an open system where more than 4,000 cfm of heated air flows into and through the structure, and is vented out as part of the treatment. As the structure actively dries, air contaminated by mold spores, bacteria, and viruses is sanitized and continuously expelled from the treatment zone. Proper utilization of ducting and fans will distribute air throughout the structure, reduce stratification, and disrupt stagnant areas. A single Titan 450 can produce enough heated airflow to dry and sanitize a 20,000 cubic-foot structure.
When airflow is actively managed and the treatment area is aggressively ducted, a Titan 450 can flush all the air in a 20,000 cubic-foot structure up to ten times per hour. Whereas traditional dehumidifiers recirculate the air within a structure, treating with a Titan forces heated, sanitized air throughout the structure. As the air exits the building, it takes humidity, impurities, and contaminants with it. Whatever remains in the structure is denatured by the 180°F treatment air.
---
What People Say
We are moving all of our heating equipment to GreenTech due to the portability, efficiency, and affordability compared with TempAir. The ePro 1400 is an outstanding heater!
---
The ultimate go-anywhere drying and heat machine package
All the power you need to for restoration jobs anywhere with the ePro 1400
The most powerful electric heater is no good without enough power to run it! GreenTech Heat lets you conduct successful heat treatments with this portable generator and heater package.
Power where you need it.
Never let a lack of electricity at a jobsite keep you from drying and sanitizing a structure with heat! This package brings ample portable power to electrically heat treat up to 1400 sqft in 1 day. This package includes everything you need for conducting turn-key high-power electrical drying and sanitizing treatments regardless of on-site power availability! The ePro 1400 electric heater will increase ambient temperatures to lethal levels within two hours and heats like propane but has the lightweight portability of electric. Get the job done faster and better with fewer callbacks and greater profits.
The ePro 1400 electric heater produces 52,377 BTUs and weighs less than 50 pounds and treats up to 1,400 sq ft in 8 hours. Twice the power and half the weight of the competition's 240V heater. This package includes everything you need for conducting turn-key high-power electrical drying and sanitizing treatments regardless of power availability! The ePro 1400 electric heater will increase ambient temperatures to lethal levels within two hours. This heater heats like propane but has the lightweight portability of electric.
Depending upon the sizes of the individual rooms in the treatment area, two or more fans per room must be used in conjunction with the ePro 1400 to distribute and convect the air for a successful treatment. Floorplan, furniture, and compartmentalization may affect heating times.
All GreenTech heaters come with a 2-year repair or replace warranty. Generator covered by manufacturer's 2-year warranty.
These systems are in stock and ready for delivery!
---
What People Say
The ePro 1400 is the best electric heater we have ever used. This heater reduced treatment time significantly and distributed the heat energy in a very efficient way.
Isotech Pest Control
---
The ePro 1400 is the best electric heater I've used to date. I am buying two of them! 104,000 BTUs so powerful and convenient to set up.
George Iglesias
Pest Innovations
---
Getting started with heat is easy!