Heat is the solution for many pests in many markets
by Dr. Michael R. Linford
May 21, 2018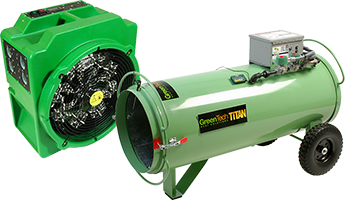 GreenTech Heat designs, manufactures, and sells heaters and treatment accessories specifically designed for the efficient killing of all insect pests, especially bed bugs. I created the market for heat in the structural pest control industry in 1989 and have expanded the technology since then. When properly applied, our equipment consistently provides a 100% kill, 100% of the time, every time.
Modern bed bug populations are highly resistant to the insecticides used for their control. bed bugs are difficult to access and our insecticides do not work as well as we would like. Heat is known to be a very effective bed bug killer and it can be used in many different ways to treat infestations.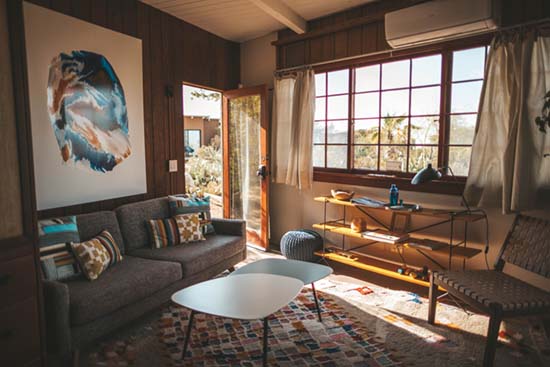 GreenTech Heat provides organic and pesticide-free bed bug heat treatment solutions for airbnb, hotel and motel owners, and property management companies to exterminate and eliminate bed bugs and other insect infestations while avoiding the potential negative side affects of pesticides. Heat provides the positive side effect of freshening the air in a structure by denaturing many allergens and destroying the chemical basis of many odors.

Low-income housing, HUD and housing authorities, homeless shelters, governmental agencies, university student housing, senior housing, and multi-unit property managers also benefit from our bed bug heat equipment and training to eliminate insect pests and improve the living conditions for their residents. Apartments can be heat treated in a single day and certified as bed-bug free between tenants without fear of exposing tenants to additional allergens or toxic pesticides.
Heat treating for bed bugs has an additional advantage: The guest can keep 100% of their belongings. Even laptops can go through the heat treatment. The hotel does not loose any FF&E. Rooms are out of order for one day maximum.
Camps can treat an occupied cabin for bed bugs while the campers are away on a day hike.
Churches can treat all areas of their sanctuary, offices, classrooms, and nursing lounges for bed bugs without fear of chemical reactions.
Busses, trains, airplanes, limos, and rental cars can be efficiently heat treated for bed bug infestations. Unlike sprays or fumigants, insecticidal heat penetrates every element of a vehicle to kill insects of all life stages and their eggs. This eliminates the return of the problem when the eggs hatch a week or two later.
Following a successful bed bug heat treatment, GreenTech Prevent can limit the potential of reintroduction of bed bugs into a treated area for up to one year.
Bed bug lawsuits, settlements, and judgements are becoming more common for many industries. Both responsive and prophylactic heat treatments can go a long way to demonstrate that building owners care about the well-being of their tenants, residents, and guests.
Automotive importers, car exporters, used-furniture companies, and consignment shops trust our equipment to sanitize their products and eliminate the potential for transporting insect pests.
Restaurants use heat to eliminate bed bug infestations in their dining areas. In combination with boric acid, heat also effectively kills cockroaches throughout a restaurant.
Pharmaceutical cannabis processors, chicken rendering plants, and pet food manufacturers sanitize their equipment and processing lines with heat which improves the overall quality of their products by limiting exposure to lethal chemicals.
Pest control operators use the GreenTech Heat process when servicing their clients with an organic and chemical-free insect treatment alternative with reduced call-backs and improved market differentiation. Because heat kills all insects and their eggs, it is possible to eliminate an infestation at a site in one, single heat treatment.
Food warehouses and grain silos kill wheat weevils, red flour beetles, and other stored food insect pests with heat. Heat is safe, economical, and effective when treating insect pests in grain silos and food warehouses, with no potential residual contamination or resistance.
Coffee bean warehouses, processors, and importers utilize heat to reduce the spread of Indianmeal, peanut moths, rice moths and coffee moths, red flour and warehouse beetles, coffee borer beetles, coffee bean weevils, and black twig borers throughout their warehouses, production lines, and distribution channels.
The GreenTech Heat convected heat process is an effective method to condition wooden and plastic pallets from transported pests, mold, bacteria, Listeria, and other harmful contaminants.
Heat is effective in eliminating many of the health dangers posed by rodent urine and droppings contamination. Our Titan 800 propane heater produces both adequate heat and airflow to both kill viruses and introduce outside air to rodent-infested areas to significantly reduce the potential of exposure.
Heat is an effective treatment for all life stages including eggs of common insect pests, including bed bugs, termites, cockroaches, fleas, lice, drain flies, spiders, and moths.
While our primary extermination target is bed bugs, heat can be 100% efficacious to most organisms on almost any job site.
Dr. Mike
---
We do not provide heat treatment services.
GreenTech Heat designs, manufactures, and sells portable electric and propane heaters, fans, and treatment accessories specifically designed for the efficient killing of all insect pests, especially bed bugs and their eggs. In some cases, owning our equipment has a lower total cost and greater timeliness than utilizing an outside service.
Click here for a list of service providers.
---