Why partner with GreenTech Heat to kill bed bugs and other insects
by Dr. Michael R. Linford
May 17, 2018
Pest control companies, property management companies, homeless shelters, governmental agencies, student housing coordinators, senior housing managers, and multi-unit property managers often ask why people trust GreenTech Heat for technology, equipment, and training for combating bed bug infestations. I've listed a number of the main differentiators below.
My team developed and commercialized the heat technology beginning in 1989, and we have continued this tradition of expanding and refining the technology ever since.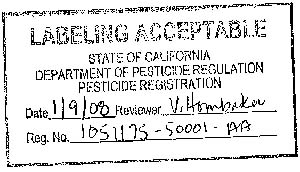 GreenTech Heat Solutions technology is the only EPA-registered heat technology in the nation, to the best of our knowledge. My technology was the first to be registered with the EPA and approved by the IICRC for whole-structure treatments of wood-destroying organisms.
Our Heat Treatment Field Guide is a comprehensive training manual which contains detailed illustrations and photographic instructions on the use of heat for insect eradication, microbial elimination, deodorization, and disinfection of contaminated structures and contents. The Guide includes independent efficacy studies and the Thermal Death Point Compendium for referencing treatment temperatures and durations for many insect and microbial pests.
We provide 24/7 technical support online and via telephone. We stand behind our technology to make your treatments as efficacious as possible. Your success is our success.
Training, job analysis, coaching. The name of the company is GreenTech Heat Solutions… and we offer complete solutions that extend beyond just selling heating equipment. We are your partner in eradicating bedbugs.
Competitive pricing and warranty coverage. GreenTech Heat Solutions wants to be your heat equipment partner of choice.
We have a team of international resellers that support our customers around the world.
The Titan 450 is the only 550,000 BTU, ductable heater which has a patent pending. The Titan 450 is smaller and lighter than the competition's 500,000 BTU propane heaters, fits in a small truck or SUV, can utilize either a 5 or 10 gallon propane tank and fits 16" or 18" mylar ducting. Unlike the larger propane heaters, the Titan 450 can be safely operated in a hallway.
Magnetic fire sprinkler covers to protect property from water damage during treatments.
GreenTech Heat offers the only online Master Heat Technician Certification program teaching the benefits gained during 28 years of heat treatment experience.
Solution based, outstanding customer service, teamwork, problem solving: we are more than just a sales company - we are your partner for successful eradication of bed bugs and other insects.
GreenTech Heat develops and designs our heating equipment to eradicate bed bugs and other insects. We don't repurpose equipment originally designed to dry water spills.
Dr. Mike
---
We do not provide heat treatment services.
GreenTech Heat designs, manufactures, and sells portable electric and propane heaters, fans, and treatment accessories specifically designed for the efficient killing of all insect pests, especially bed bugs and their eggs. In some cases, owning our equipment has a lower total cost and greater timeliness than utilizing an outside service.
Click here for a list of service providers.
---